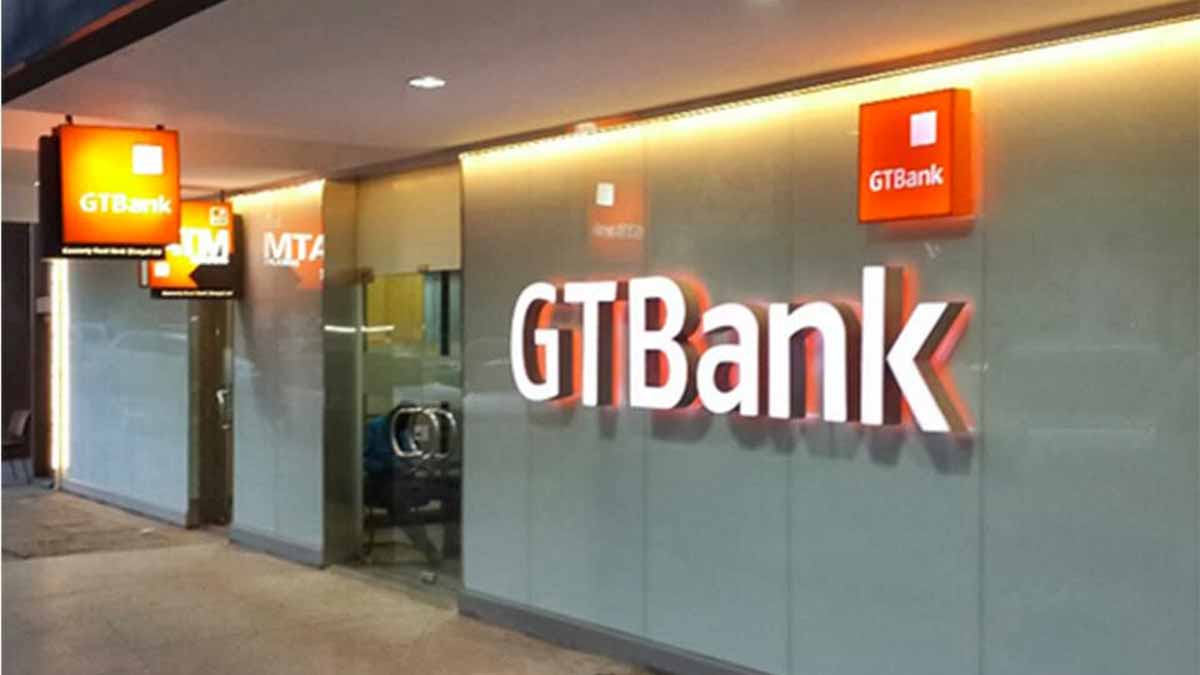 How a Cash Management Solution for banks helps GT bank
Designed and built by Bluechip Technologies was a Cash Management Solution for banks. 
Despite huge advances being made in cashless payments in Nigeria, the country still ranks very high in the table of countries most reliant upon cash. The challenge for a modern Nigerian bank, such as GTBank, is not only to progressively introduce new digital banking services but also, at the same time, to efficiently manage the ongoing utilisation of cash.
Typically, the challenges faced by the bank include the high cost associated with volume cash handling and the high risk associated with crime and losses from other incidents, such as fire or flooding.
Background:
Guaranty Trust Bank PLC (GTBank) was originally founded in 1990 and now serves over 24 million customers across 10 African countries and also in the United Kingdom. Headquartered in Lagos, Nigeria, GTBank subsidiaries are established in Cote D'Ivoire, Gambia, Ghana, Liberia, Kenya, Rwanda, Tanzania, Uganda, Sierra Leone and the United Kingdom. Employing over 12,000 people, GTBank services individuals, businesses, private, and public institutions with a broad range of market-leading financial products and services.
In 2012, GTBank selected Bluechip Technologies to help build an Enterprise Data Management & Business Intelligence Platform to enable better and faster insights for effective decision-making. The aim was to:
Automate Management Performance Reporting (MPR)
Provide Executive Dashboards
Create a 360-degree view of customers and leverage these analytics for efficient Cash Management.
How Bluechip implemented the Cash Management Solution for GT Bank
The solution enabled the bank to optimize their requirements for the management of cash across their extensive Branch network.
GTBank is traditionally a 'cash consuming bank', meaning that the amount of cash deposited on a daily basis is not enough to cater for the withdrawal requests for cash.
Cash requirements in the branch were tricky; Cash shortages in a branch would invariably create customer dissatisfaction. Overstocking of cash in a branch creates a greater risk of loss and also incrementally higher insurance costs.
Having implemented Bluechip's Cash Decisioning System, GTBank was able to collect information on cash balance in an individual Bank Teller's till, in ATM and the vault, across all branches. As such, GTBank was able to monitor the cash flow movement across branches within the bank.
Today, this Cash Decisioning System, built alongside a Tier 1 Nigerian Bank, has evolved over the years, has been productized and is known as 'Cash Complete'.
'Cash Complete' is a Cloud application that can be deployed on multiple cloud environments such as Azure, AWS, OCI, Google Cloud, IBM Cloud and others. The solution uses machine learning and AI technology to learn the minimum level of threshold of cash required by any bank.
Summary:
For GTBank, Bluechip's implementation of 'Cash Management Solution for banks'  was able to:
Simplify the cash supply chain seamlessly by integrating all cash point data – ensuring cash needs are met at the lowest cost, everywhere required.
Cash management teams or central bank teams can see requests raised for cash in a single view and disperse the cash digitally.
With the help of Cash Complete, the demand for cash can be fulfilled immediately without causing any undue delays for customers.
Cash Complete massively reduces the manual work required by the cash management units. No matter the country, the currency or the demand volatility, Cash Complete provides the analytical tools, simplified procedures and accurate results to more efficiently manage cash stocks in one location or one hundred locations.
To read all about the outcomes and improvements of the transformation, click through to the full case study here.