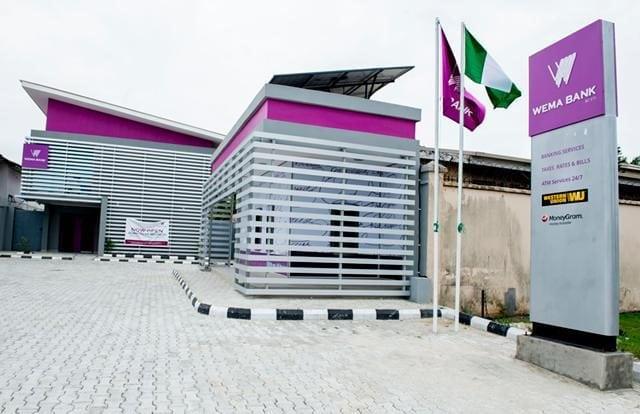 Bluechip's CMDM implementation to improve the quality of data flowing into the Enterprise Data Warehouse
Digital banking in Nigeria is on the rise, and banks need to do all they can to ensure seamless transactions and processes for clients.
Wema Bank pioneered and today operates the most extensive digital banking system across Nigeria – ALAT – a digital-only banking service launched in 2017. ALAT is a branchless & paperless bank with the ability to perform banking transactions easily on-line using a mobile phone, PC or tablet.
Background
Wema Bank Plc (Wema Bank) is a Nigerian commercial bank licensed by the Central Bank of Nigeria, the regulator of the nation's banking sector. Wema Bank was established in 1945 and is Nigeria's longest-established indigenous bank.
Wema Bank chose Bluechip Technologies to implement its Customer Master Data Management (CMDM) solution to improve the quality of data flowing into the Enterprise Data Warehouse.
How Bluechip Helped with the Digital Transformation
As part of the digital transformation at Wema Bank, Bluechip implemented several models:
CMDM
In 2019, during the initial phase of the Digital Transformation project, it was crucial to ensure the quality of the data in the Enterprise Data Warehouse in order to create reliable Business Intelligence from Advanced Analytics.
Bluechip Technologies' CMDM was used to automate and operationalise its Data Governance Policies & Procedures, ensuring clean customer data.
This project was regarded as one of the most successful during the pandemic for the bank.
Enterprise Data Warehouse
The next stage was for Bluechip Technologies to build an Enterprise Data Warehouse, with the objective to provide a central source of customer data across the entire organisation and to ensure a 360-degree view of their customers. Bluechip Technologies built the Enterprise Data Warehouse in 2021 using Microsoft Azure – Azure Data Factory, Azure Data Lake, Azure Synapse Analytics and PowerBI.
Segmentation Analysis and Modelling
Wema Bank wanted to promote the right products to customers, using properly segmented customer information to deliver insights into expected customer behaviours.
Using reliable data from the Enterprise Data Warehouse, Bluechip seamlessly integrated and operationalised the Customer Segmentation Model into existing customer-facing applications, increasing engagement on campaigns, offers and promotions.
The benefits included:
Enhanced customer understanding – Customer segmentation analysis provided a deeper understanding of different customer groups and their unique characteristics.
Improved Target Marketing – Segmentation enabled more focused and targeted Marketing efforts leading to improved campaign results.
Increased Customer Loyalty – By understanding customer needs and behaviours, Wema Bank developed tailored strategies that enhanced Customer Loyalty.
Better Product Development – Segmentation provided insights into customer needs and preferences that informed Product Development and improved the overall Customer Experience.
Increased Sales – By tailoring offerings to specific customer segments, Wema Bank increased Sales and Revenue.
Improved resource allocation – Segmentation helped Wema Bank allocate resources more effectively by focusing on the most profitable customer segments.
Increased personalisation – Wema Bank used customer segmentation to personalise customer interactions and improve customer satisfaction.
Transaction Classification & Recommendation Model
An essential deliverable from Bluechip Technologies to Wema Bank was the Transaction Classification & Recommendation Model. Wema Bank needed a solution that would enhance insight into customer product propensity and channel adoption, using customer demographics & transacting behaviours.
The approach taken was to classify 'customer clusters' based on demographics and behaviours.
A few of the benefits included:
Understanding Customer Behaviour – Classifying customers based on transactions enabled further analytical insight into customer behavioural patterns.
Drive Transaction Frequency via Partners – Increased the transaction frequency via Wema Bank partners.
Cross-selling to Transaction Categories – Enabled Cross-selling of similar transaction classification categories to other customers with similar segmentation.
Up-Selling Customers – Increased customer spend by recommending higher-value transaction types.
Channel & Product Adoption – Drove the adoption of particular products and particular channels.
Improved Customer Experience – Improved customer experience with 'Right customer, right product, right time
Summary
Wema Bank invested heavily to improve its Data Quality – both old and new – in order to be able to achieve the desired customer experience across all channels – whether it was services or campaigns. In the first year of implementation, Wema pushed its Data Quality Index up to 80%, and CMDM remains a foundational application within the bank's Data Management ecosystem.
Read the full case study here.