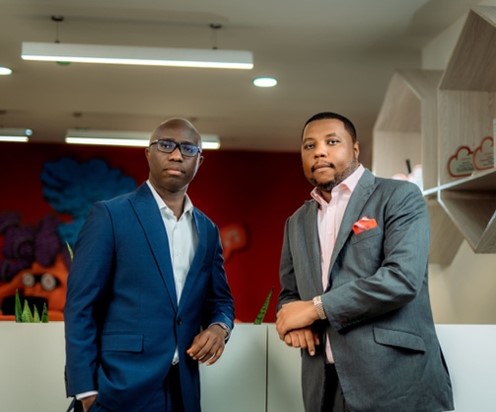 It's not very often that you hear about African tech companies expanding into Europe, but Bluechip Technologies, a 15-year established Pan-African Data Management and Analytics company, has done precisely that.
Bluechip Technologies partners with Global Technology companies, such as Oracle, Microsoft, HP and Dell EMC, to provide 'full stack solutions' in the data management space to enterprises such as Banks, Telcos, Insurance, Manufacturing, FMCG, Mining, Oil & Gas, and Public Sector entities.
Headquartered in Lagos, Nigeria, Bluechip Technologies has invested in a number of new operations across Africa in the past few years.  This strategic expansion positions it as a "new competitive entrant in the EU market, offering data warehousing and analytics products as well as highly experienced senior data engineers from our Nigeria team as consultants for European firms", according to the founders.
Olumide Soyombo is one of Nigeria's high-profile angel investors, having launched Voltron Capital last year. He founded Bluechip Technologies in 2008 with partner Kazeem Tewogbade to specialise in Data Warehousing, Analytics and Enterprise Systems for Banks and Telcos. Since then, Bluechip Technologies has grown to employ over 300 Digital Transformation specialists and expanded operations across other African markets such as Kenya, DRC Congo, Zambia, Ethiopia, Uganda and Ghana. Many of our clients are Tier 1 corporates with Pan-African and even Global reach, such as FirstBank, GTBank, MTN and Lafarge. 
Bluechip's Customer Master Data Management and Enterprise Data Warehouse solutions collate data from disparate sources – structured, unstructured and semi-structure data – translating them into usable Business Analytics & Enterprise Performance Management dashboards and reporting. Additionally, Bluechip Technologies has created a portfolio of industry-specific solutions such as 'Simplex Voucher Management', 'Customer Experience Management' and 'Cash Complete' that add to the capabilities.
Bluechip Technologies is also one of the few African tech companies focusing on developing and placing Data Management talent. IT Graduates may apply to be selected to enter our 'Primo Academy', a six-month program that transforms talented IT graduates into Data professionals.
According to Olumide Soyombo, the post-pandemic trend in remote working, a critical shortage of tech talent, and an increase in demand for managing data more efficiently presents a great opportunity for Bluechip Technologies to deliver specialized services in Europe. According to Fortune Business Insights, 'The Global Big Data Analytics market is projected to grow from $271.83 billion in 2022 to $655.53 billion by 2029', and Bluechip Technologies aims to win a good slice of that business, having already grown to revenues of over $60m in 2022-23.
Bluechip Technologies, having delivered a comprehensive range of Enterprise Technology Infrastructure and Software solutions in the African market in partnership with international OEMs, such as Oracle and Microsoft, is confident that with the right level of skill and experience, at a significant cost advantage, will do the same in Europe.  
Bluechip Technologies Europe CEO
Richard Lewis, an experienced IT and Telecoms professional with forty years of experience at the Executive level, is leading Bluechip Technologies European expansion as CEO of Bluechip Data Global Ltd in Ireland.
According to Olumide Soyombo, "Richard has a good feel for the market. He has seen some of the initial requirements from customers that can make him say, "Hey if this is what you're paying for a developer from India, we can give you an equally qualified developer for 20-30% less than this price. We are confident that our 'Talent as a Service' offering is the launchpad for our European expansion journey".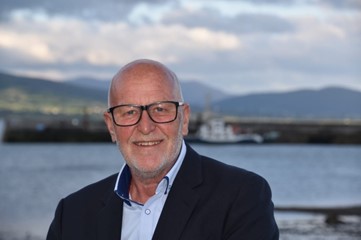 Richard Lewis (CEO, Bluechip Technologies EU). Image Credits: Bluechip Technologies