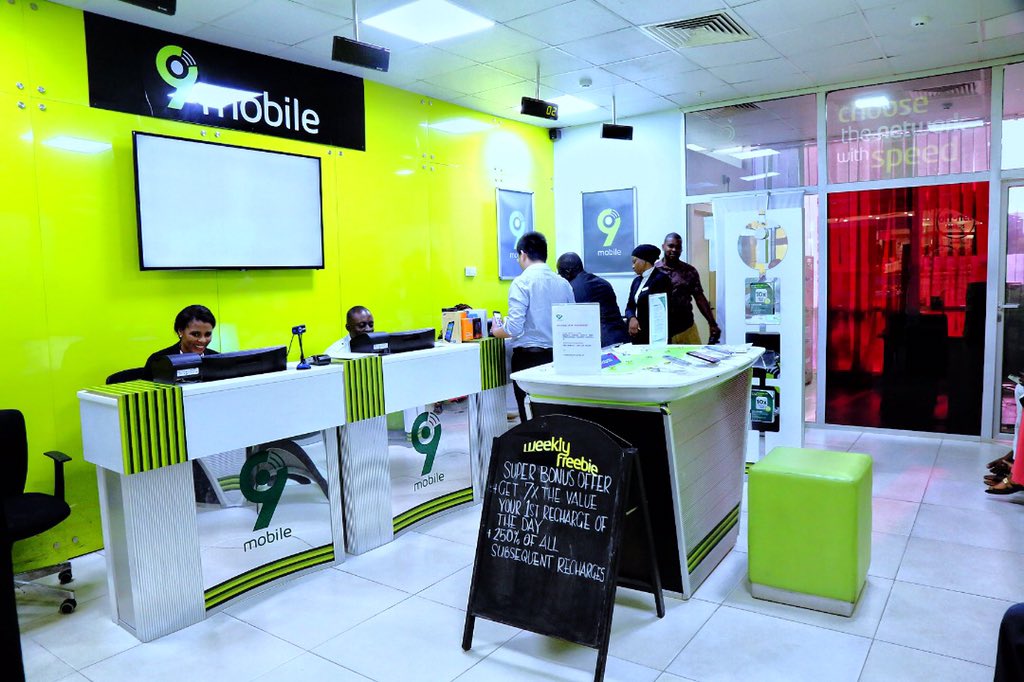 In common with all Mobile Network Operators, Nigerian-based 9mobile needed to build expansive business support systems to ensure it had the business intelligence to be able to understand customer behaviours, increase ARPU and reduce churn with the help of Voucher Management System.
Nigeria is a fast-paced and competitive business landscape, with all four major operators wanting to increase voucher sales, as well as margins, whilst reducing risk and operating costs.
Bluechip Technologies was the natural partner when 9mobile needed a robust Voucher Management Software to manage the complete lifecycle of prepaid vouchers, from PIN generation through Redemption and Administration.
Background
Nigeria has the largest number of mobile subscribers in Africa, and with four major mobile operators, it is inevitably a very competitive landscape. One of the largest players – and the youngest – is the wholly Nigerian-owned, 9mobile.
9mobile has always operated on the core values of industry-leading customer service and innovation, and today, it boasts over 13 million customers and growing. In December 2022, 9mobile was awarded the Deborah Leipziger Africa Prize for Innovation at the 16th edition of the prestigious Sustainability, Entrepreneurship, and Responsibility Awards.
How did Bluechip help with the Voucher Management System implementation?
The partnership between 9mobile and Bluechip Technologies began with 9mobile's inception as a mobile operator in Nigeria in 2008.
One of the first projects Bluechip Technologies delivered was a state-of-the-art Enterprise Data Warehouse (EDW) to provide a 'single source of the truth' and to automate the delivery of daily business Key Performance Indicators to enable proactive decision making via a self-service Business Intelligence suite which ensures that 9mobile always had accurate and timely business information at their fingertips.
Bluechip Technologies implemented Simplex – a 'Trade Watchtower' product to manage 9mobile's entire Sales & Distribution Lifecycle and provide a 360° view of the business by capturing all activities within the value chain and delivering omni-channel monitoring of the 'in-the-field sales force'.
Simplex is a cloud-based market-leading Voucher Management solution that manages the complete lifecycle of prepaid vouchers, from their generation through to redemption, covering all aspects of PIN Management, Stock Management, Fraud Management, Order and Sales Management and Security. By design, Simplex offers Open APIs with built-in integration with ERP systems to Service Providers and the IN. Using the integrated payment gateway allows easy payments via bank transfers or credit cards.
It is designed for forward-thinking telecoms, energy, retail, and entertainment businesses. Simplex is securely engineered through a combination of market-leading technology solutions as well as multiple industry know-how.
Summary
Utilising the Voucher Management Software, Bluechip Technologies was able to meet 9mobile's needs.
It was able to achieve the following;
Automated the Order to Delivery (O2D) process, which improved the turnaround time from days to minutes.
Increase the airtime sales revenue by 2X within the first six months of implementation.
Increased security in the business process, thereby cutting down fraud drastically.
Reduced the cost by up to 50%, incurred on PIN Generation drastically through the demand management and flexible licensing of Simplex.
Consolidation of multiple applications reduced the multiple service failure points, thereby increasing the uptime of the platform.
Provide visibility across the inventory across the entire value chain, especially the last mile.
Read the full case study here.