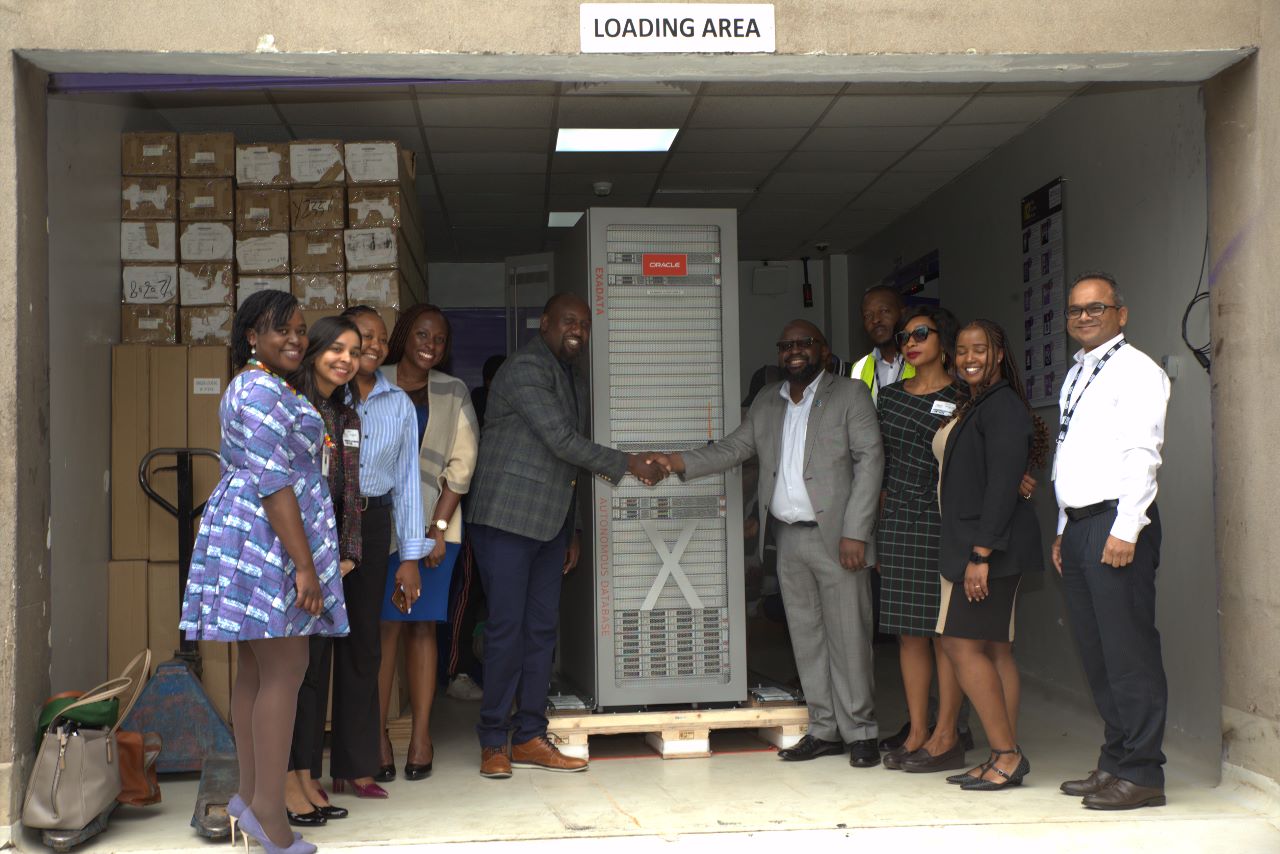 NAIROBI, AUGUST 2023 – Bluechip Technologies, a trusted Oracle Certified Partner, is proud to announce that we are the first company to bring Exadata Cloud at Customer on an OpEx (Operating Expense) model to the market. As Oracle's chosen Hosting Service Provider, we are offering this groundbreaking solution in a colocation data center, enabling organizations to address data residency requirements while leveraging in-country cloud services.
Exadata Cloud at Customer provides businesses with the power and flexibility of Oracle's Exadata Database Machine, combined with the control and security of an on-premises infrastructure. By partnering with Bluechip Technologies, organizations can now enjoy the benefits of this innovative platform on an OpEx model, eliminating the need for large upfront investments in infrastructure.
Key Highlights of Bluechip Technologies Offering:
Data Residency Compliance: With Exadata Cloud at Customer hosted in a colocation data center, organizations can ensure compliance with local data residency regulations. This offering enables businesses to keep their data within the country while leveraging the advantages of a cloud-based infrastructure.
Flexible OpEx Model: By adopting an OpEx model, organizations can optimize their IT spend by paying only for the resources they consume. This allows businesses to scale their infrastructure as needed, reducing costs, and improving financial predictability.
Unparalleled Performance: Exadata Cloud at Customer, powered by Oracle's Exadata Database Machine, delivers exceptional performance for mission-critical workloads. As an Oracle Certified Partner, Bluechip Technologies ensures that organizations receive the highest level of performance, reliability, and availability from their cloud infrastructure.
Robust Security and Compliance: Bluechip Technologies understands the critical importance of data security and compliance. Our colocation data center is equipped with state-of-the-art security measures, physical access controls, and industry-leading data protection protocols, ensuring the confidentiality and integrity of our customers' data.
Expert Support and Service: As Oracle's Hosting Service Provider, Bluechip Technologies offers comprehensive support and service to ensure seamless deployment, ongoing management, and optimization of Exadata Cloud at Customer. Our team of experienced professionals is available to assist with setup, configuration, monitoring, and troubleshooting, enabling organizations to focus on their core business.
NAIROBI, AUGUST 2023 – Bluechip Technologies achievement as the first to market with Exadata Cloud at Customer on an OpEx model in a colocation data center demonstrates our commitment to delivering cutting-edge solutions that address our clients' unique needs. By combining Oracle's leading technology with our expertise and localized support, we enable organizations to achieve their digital transformation goals while complying with data residency regulations.
To learn more about how Bluechip Technologies can help your organization leverage Exadata Cloud at Customer on an OpEx model, please visit our website at https://www.bluechiptech.biz or contact our sales team at +254769743997 or email: info.kenya@bluechiptech.biz
About Bluechip Technologies:
Bluechip Technologies is an Oracle Certified Partner and a trusted provider of cloud and infrastructure solutions. We specialize in delivering secure, scalable, and reliable solutions that empower businesses to achieve their strategic objectives. With a focus on customer success, we leverage our deep expertise and strategic partnerships to provide exceptional value and drive innovation for organizations across various industries.