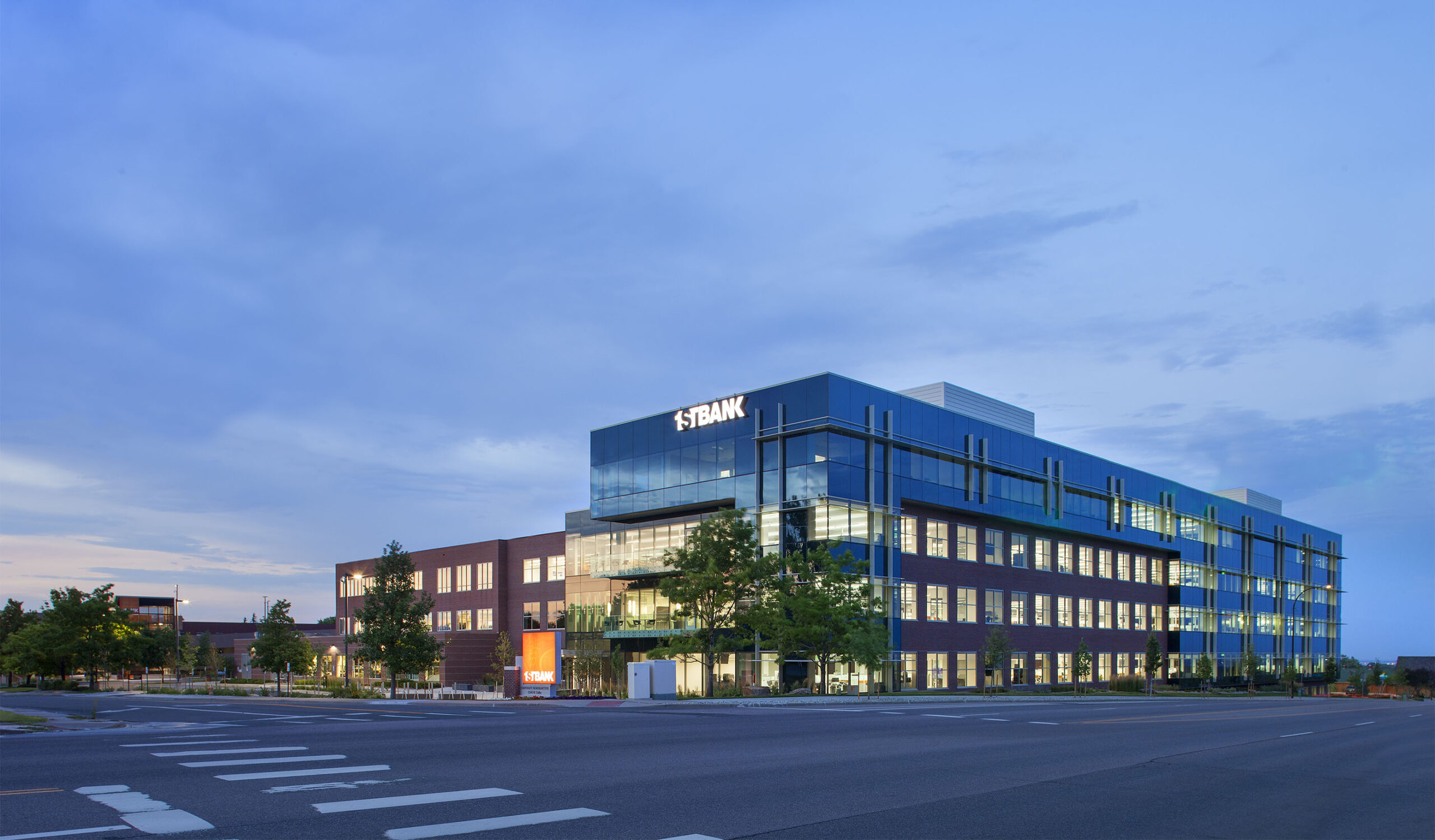 At a time when many banks are innovating cloud transformation of their businesses and cash management software to cloud-based solutions, companies must ensure they can offer a smooth transition for their client.
Here at Bluechip, we have helped FirstBank – a Nigerian multinational Bank and Financial Services company headquartered in Nigeria and with subsidiaries in West Africa, the UK and elsewhere – to embark on a project to move the bank's Enterprise Resource Planning from on-premise to cloud-based solutions.
Background
Established in 1894, FirstBank offers a comprehensive range of retail and corporate financial services through more than 170,000 business outlets to over 17 million customer accounts.
With over 16,000 employees, FirstBank held the strategic ambition to enhance its human resources management. Given the availability of an advanced solution with Oracle Fusion Cloud, it selected Oracle Fusion Cloud HCM to provide a cost-effective and highly efficient solution to their current and future needs.
How did Bluechip help with cloud transformation?
The aim of the switch was to support FirstBank's Innovation goal to deliver innovative products and services to their customers, as well as improve customer experience, increase efficiency, reduce costs and ensure;
As an Oracle partner, we worked to support the transformation designed to be implemented in two stages. The implementation solution begins with the Oracle Fusion Cloud Enterprise Resource Planning (ERP) solution. It is then followed by the Oracle Fusion Cloud Human Capital Management (HCM) solution to automate human capital functions fully.
Bluechip Technologies was engaged as its fulfilment System Implementation Partner for the delivery of the Oracle Fusion Cloud solutions, the objectives for which were clearly stipulated from the outset, including;

Enterprise Performance Management (EPM) must be available 24/7, 365 days a year

Be scalable to consider business expansion

Automate all the back-office processes and enable seamless Group Financial Consolidation and more.

Achieve savings of up to 50% in Total Cost of Ownership (TCO) over the existing Oracle on-premise solution
Be able to integrate with other digital transformation solutions adopted by FirstBank, such as 'Finacle'
Much more can be found in the full case study here
The new cloud system – Oracle Fusion Enterprise Resource Planning Cloud Service – can create processes for areas such as General Ledger, Accounts Payable, Accounts Receivable, Asset Management, Cash Management, and Expense Management.
Summary
The transformation from Oracle On-Premise EBS to Oracle Fusion Cloud has brought huge benefits to FirstBank. Their primary objective was to upgrade their 'back-office systems'. Also a vital component in their overall innovative digital transformation strategy that aims to drive the adoption of digital banking throughout Africa.
In 2022, First Bank of Nigeria Limited won two International Investor Awards awards – Best Bank in Nigeria 2022 and Best Bank in Digital Transformation Nigeria 2022 in recognition of its continued efforts at reinventing its digital banking channels.
To read all about the outcomes and improvements of the transformation, click through to the full case study here.