Simplex Voucher Management
Simplex Voucher Management is a flexible solution for mobile operators to manage vouchers from their generation through to redemption.
Simplex Voucher Management
Generates vouchers, prints and generates a pin
Easy intuitive interface for distributors and SIM sellers
Manages the warehousing, distribution, activation and redemption cycle
Controls multiple voucher transactions
Simplex vouchers are distributed via POS, USSD and web, enabling operators, distributors and resellers to sell vouchers virtually. This was essential during the COVID pandemic, when physical distribution of vouchers become impractical, and now electronic vouchers are normalised and have been made entirely feasible and highly cost effective with Simplex.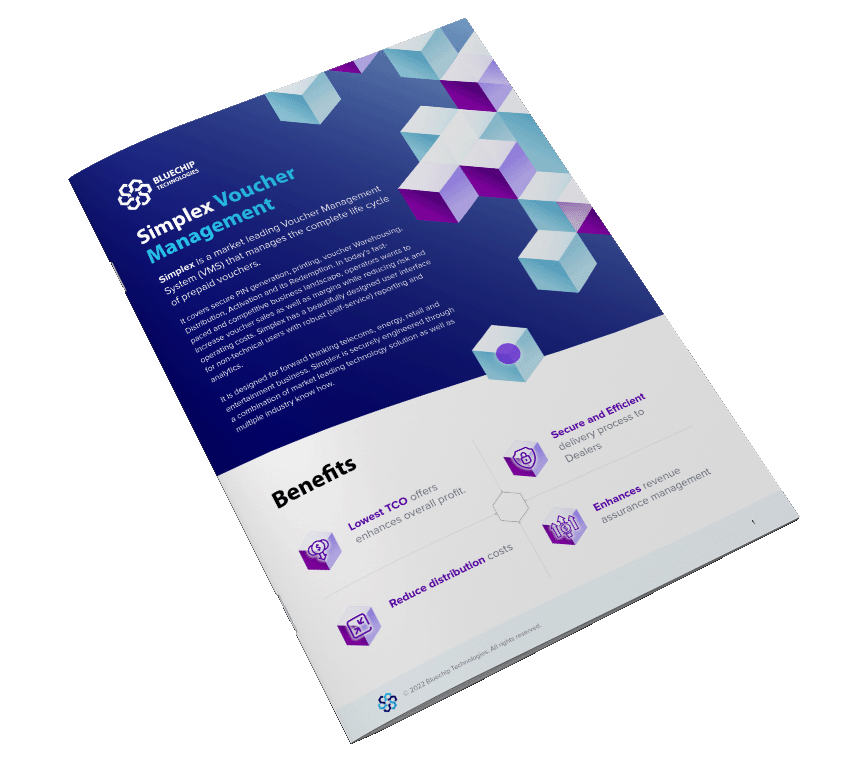 Simplex Voucher Management
Simplex is a market leading Voucher Management System (VMS) that manages the complete life cycle of prepaid vouchers.
Helping Operators Generate Revenue From Physical Channels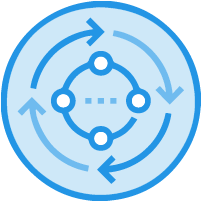 Simplex provides a uniform platform to create, categorise, classify, and manage different products as required and defined by your organisation.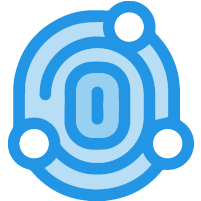 Pin Supply and Redemption
Simplex allows channel partners to sell/vend purchased virtual top up either as virtual top up or covert to recharge PINs for PIN based recharge.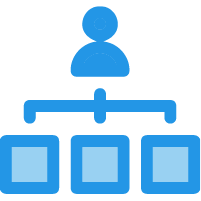 Security and User Manager
Strict controls, design choices and operational best practices are put in place to ensure integrity of the system. Full audit trails and secure status tracking enterprise wide.
Adaptive Pin Generator allows you to use a mix of User ID, Serial No, and the Timestamp of the request for PIN uniqueness.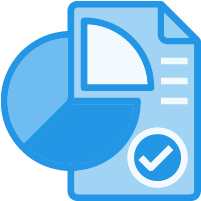 Provides your organisation with complete visibility of voucher life cycle through extensive reporting and customised to admin needs.
Simplex provides complete security with voucher encryption through printing servers with a complete audit trail of the voucher. The voucher data sent to any partner is securely encrypted and can only be decrypted before printing. This reduces the risk of fraud and revenue leakage for the operator.
Simplex Integrates with Operators
Simplex Voucher Management also integrates with other operators BSS or other third party system so you can work with existing applications or systems. Get in touch to find out more.
Solutions we have provided for our customers
Request a demo today and see why we are the platform of choice for some of the
largest banks and telecom providers in the world.